HeadFix
NTR000252-02
HeadFix is a robust, easy-to-use, and versatile head fixation system for anesthetized rodents. When ready to start with awake mice, easily upgrade the HeadFix to the full functionality of the Mobile HomeCage by adding the AirLift.
9,999 USD
Whether you are looking for a head fixation system for anesthetized rodents, or for an easy entry into awake preparations, the HeadFix is an excellent way to start.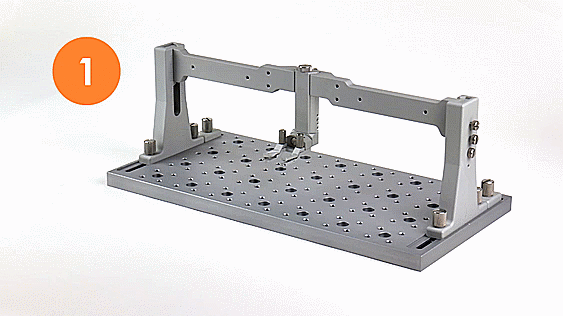 Why get the HeadFix if the intention is to work with awake mice? – Break your Mobile HomeCage purchase into smaller parts: a head fixation (the HeadFix), an air table with floating cage for 2D locomotion (the AirLift), locomotion tracking (the tracking upgrade). In addition to reducing the upfront investment, this lowers the risks in case something does not work out as fast as you planned or there is a change of direction.
HeadFix benefits
fast and firm head fixation with micrometer precision for anesthetized mice and rats;
large selection of head plates that accommodates various research needs;
stable spinal cord fixation for mice (requires a spinal surgery set – see below);
compact, compatible with the majority of commercial 2-photon microscopes;
compatible with classical linear and spherical treadmills;
easily converts into a fully functional system for experiments in awake mice locomoting in 2D (by adding the AirLift – see below);
eases the transition from in vivo (live, anesthetized) to in vigilo (live, awake);
ensures reproducibility of results.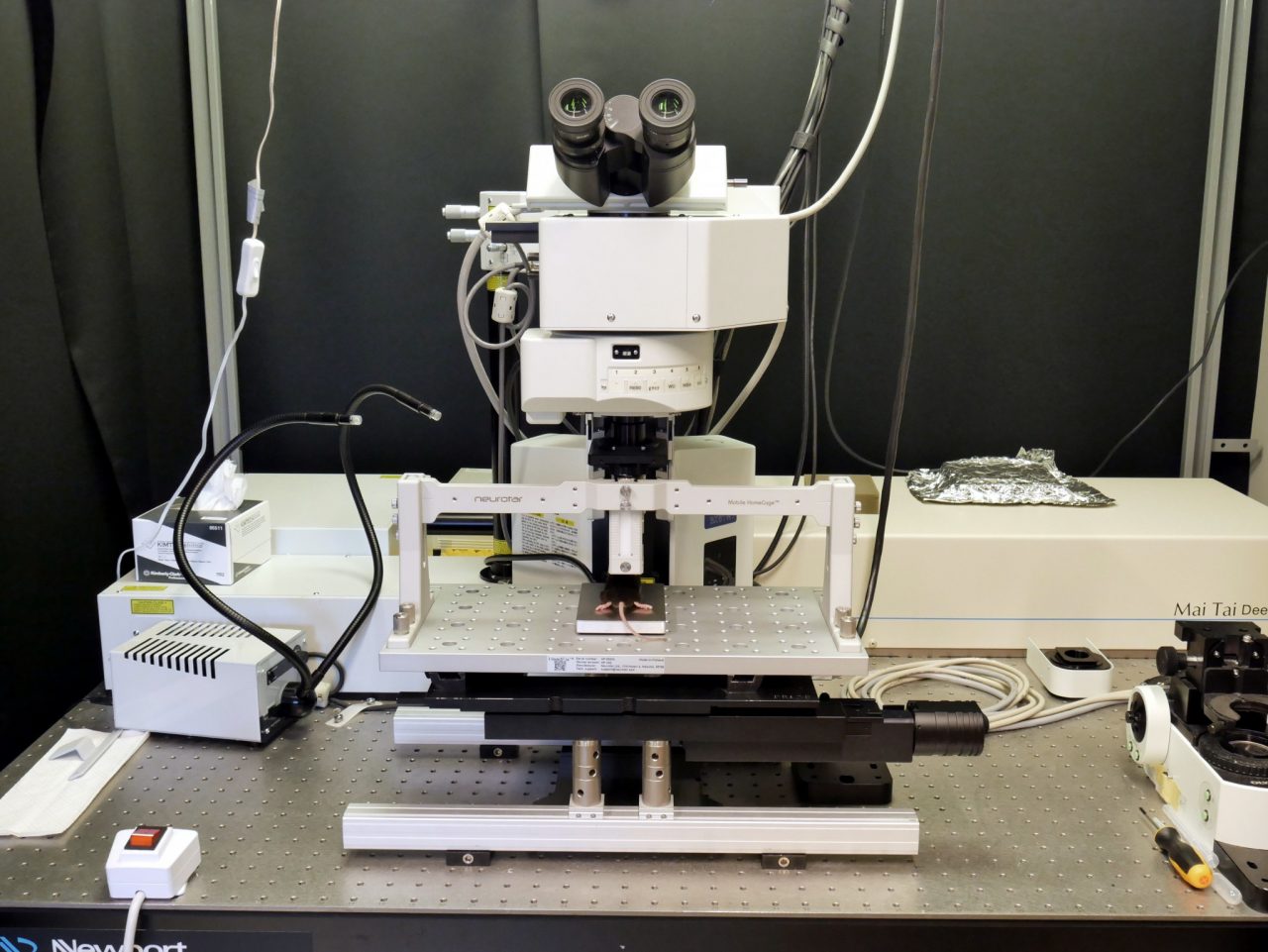 Technical specifications
Dimenstions: 200 X 420 X 150 mm;
Weight: 4,75 kg;
Materials: aluminium, stainless steel.
HeadFix kit composition
metric or imperial breadboard (please specify at the time of ordering);
bridge and towers;
standard clamp and neck;
ten head plates of your choice.
Want to see whether the HeadFix is compatible with your linear or spherical treadmill?